Denmark
It is not about getting lost in the dance, but being found in the dance.
Weekly Classes
Upcoming Workshops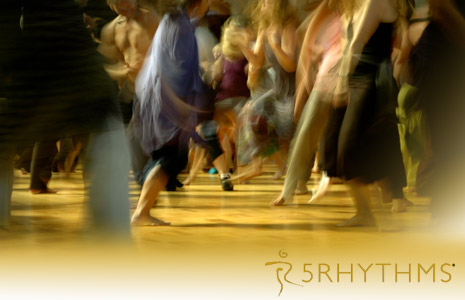 AWAKENING: A TWO PART ONGOING GROUP (MOD 2)
Vejle - 18 Oct 2017 to 22 Oct 2017
Alain Allard
In this 2 part Ongoing exploration we explore through movement enquiry our habits of being caught in old physical holding patterns that block our emotions and keep us locked in ways of thinking that do not serve who we truly know ourselves to be.

The 5Rhythms® offer deep maps of liberation. There is a progression, spiral in nature which we can follow by working thoroughly and repeatedly with the medicine of each rhythm, leading us to grow into a relaxed and contented appreciation of the beauty and simplicity of being alive, in a body on a rich and diverse planet. The work is, like life itself, a constant process always evolving, and we study so that we might steer ourselves towards spaciousness and freedom.
REGISTER TODAY!
Cycles
Vejle - 11 Jul 2018 to 15 Jul 2018
Jonathan Horan
In this workshop, rooted in Gabrielle Roth's 5Rhythms movement practice, we use our dance like archeologists to dig beneath the surface, to seek buried treasures and pearls of wisdom gleaned from our own life experience. The 5Rhythms offer us both a map to understanding and a way to deeply embody the patterns, waves, and vibrations that organically move us from birth to death.

Our journey will be a deep investigation into our personal relationship to the rhythms and rituals, the teachings and traditions, the people and places that have formed and informed who we are. Every session will be a deeper dance into the parts of us we wish to celebrate and honor, as well as those parts we wish to let go.

Moving with a diverse group of people enriches our way. The work of Cycles focuses us on our common ground, providing us with an innovative, creative prism through which to view our journey.

Please bring a journal, some family photos, and an object of deep meaning to you. Cycles is a course requirement for 5Rhythms Teacher Training.
REGISTER TODAY!
Local Teachers