My Body Is My House
Kolding - 10 Mar 2018 to 10 Mar 2018
Ane Friis
Kroppen er vores hus. Ligesom i vores fysiske hjem har vi også brug for at for at føle os tilpas og trygge i vores kropslige hjem. I denne waves workshop bruger vi de 5Rytmer® til at lufte ud og gøre forårsrent. Gennem dansen lander vi i den krop, som nu en gang er vores. Den bedste måde at være tilpas i verden er ved at være tilpas i sig selv. Der kræves ingen erfaring for at deltage, men det er en fordel, hvis du har prøvet at danse 5Rytmer en enkelt gang.
DATO 10. marts 2018 kl. 11-18.
STED Dance Studie, Dalbygade 40H. Kolding
PRIS 650 kr (550 kr hvis betalt inden 01.03.18)
TILMELDING til ane@bodystory.dk som gælder ved betaling på
mobile pay 28 15 57 54 eller bank Reg: 0759 Konto: 3227210787
SPØRGSMÅL ring på 28 15 57 54 eller skriv til ane@bodystory.dk
Medbring lidt frokost, der er køleskab på stedet. Gerne tøj i flere lag, så du kan regulere varmen undervejs.
REGISTER TODAY!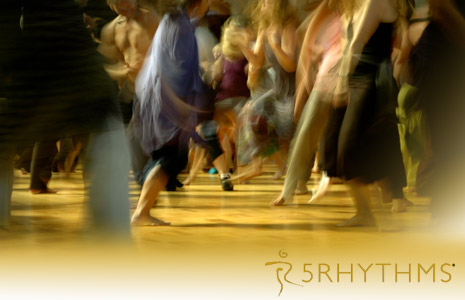 Beneath and Beyond
Copenhagen - 16 Mar 2018 to 18 Mar 2018
Visudha de los Santos
There were days, and there were days, and there were days between…." Nelson Mandela We all aspire for greatness, a greatness that is rooted in freedom, peace and love, and yet we often fall short plagued with fear, uncertainty and distractions. In elevating the days of our finest moments as who we really are, we underestimate the days and motions between - our daily lives where we can indeed make the greatest difference. We will look beyond the stories of our greatest moments, into the expressions of our daily living. We will explore how we live out, and move our passions. We will move, feel, and pause into our own essence, our own bodily wisdom. This is a call for moving courageously, paving our own way of the embodied being together.
REGISTER TODAY!