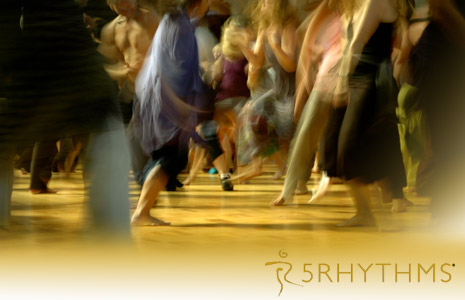 FREE - For All Our Relations
Salzburg - 9 Mar 2018 to 11 Mar 2018
Willemijn de Dreu
Freedom is a precious good. 5Rhythms dance and Systemic Ritual are the resources this weekend to reconnect with your wild and free spirit.
A lot of freedom is to gain through personal growth work. This ripples out in all we do and are: 'For all our relations'.
Dance is a joyful way to move with and through the obstacles that are holding you back from being your full beautiful self.
Come home in your body, express what's in your heart, shake till you still the busy mind.
Systemic Ritual is a constellation form that taps into the wisdom of the ancestral field. Often there's threads that keep you attached to the past, some of them older then you, traveling through generations. We'll use choreographic forms to get an insight of these strings and through movement and prayer we find healing.
The group is limited to 25 so that we are able to work with personal cases.
REGISTER TODAY!
Long Wave - STACCATO
Klagenfurt - 9 Mar 2018 to 10 Mar 2018
Damjan Makovec
 Die Schatzkammer der Rhythmen
"Lernen heißt das Mögliche entdecken." F.Perls
"Jedes Mal wenn Sie einen höheren Aussichtspunkt erklimmen, erweitert sich das Spektrum Ihrer Sicht und Sie gewinnen ein neues Verständnis für Ihre gesamte Situation, Sie betrachten die Dinge aus einer umfassenderen Perspektive, was Sie sorgloser und angstfreier macht, und können sich auf Ihre Umgebung so beziehen, wie sie wirklich ist, statt Ihren eigenen Vorstellungen zu erliegen, die auf einer beschränkteren Sicht beruhten."  S.Rama & S.Ajaya
.....
Die  fünf Tagesworkshops "LONG WAVE" sind so angelegt, dass wir uns an jedem Workshop-Wochenende hauptsächlich mit einem Rhythmus beschäftigen, und gleichzeitig die unterschiedlichsten Nuancen aller Rhythmen erfahren. Dabei lernen wir verschiedene Aspekte und Qualitäten der einzelnen Rhythmen besser kennen. Erkennen, akzeptieren, tiefer gehen, dich den einzelnen Rhythmen überlassen und dabei Schätze an Bewegungsqualitäten und Gefühlen entdecken – das ist der Sinn und die Absicht dieser Workshops.
.....
Einfachheit und Klarheit – die Grundprinzipien, die Gabrielle Roth für die 5Rhythmen-Methode in den "Landkarten" gezeichnet hat – sind auch die Prinzipien dieser Workshop-Reihe.
                      HERZLICH  WILKOMMEN!!!  ☺ ☺ ☺
REGISTER TODAY!