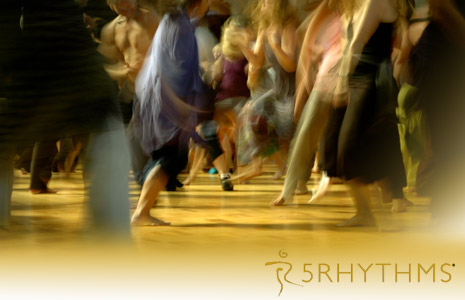 Flow in Chaos
Salzburg - 22 Sep 2017 to 24 Sep 2017
Willemijn de Dreu
Flowing brings us back in our grounded, earthy body. It allows us to trust the wisdom of your feet. For a long time our ancestors travelled only by foot. Therefore feet are a very developed body part if it comes to finding a way through chaotic crazy times. They have the wisdom of knowing when to run, slink, stop, without understanding the 'logic' of it.
Chaos is our teacher when it comes to letting go, bringing our mind into our feet, shaking off limited thoughts and patterns in order to open up for our intuition.

It's easy to freeze, or become overwhelmed with the amount of imprints, feelings, thoughts and changes that we're facing every day. And then it's difficult to keep moving in alignment with your own desires, dreams and mission.
The heartbeat map this weekend allows us to move with fear instead of freezing. It gives us the courage to trust and follow, without the need to control, fix, or plan. Beyond the 'functioning', into space, freedom, and connection with the richness of life in the present moment.
REGISTER TODAY!
Heartbeat Trilogy
Innsbruck - 6 Oct 2017 to 4 Feb 2018
Marc Lendfers
HEARTBEAT – die Landkarte der Emotionen
So, wie der Körper das Herz in sich trägt, so trägt unser Herz all unsereEmotionen in sich. Bei den 5Rhythmen beinhaltet die Heartbeat-Landkarte unsereTänze mit all unseren Emotionen. Während dieser Trilogie tanzen wir in derLandschaft der emotionalen Landkarte. Wir erforschen die Beziehungen zu unseremHerz und schauen nach Wegen, wie diese uns in unserem Leben unterstützen können, statt uns im Weg zu stehen.

Bei jedem Modul werden wir uns in einem unterschiedlichen Teil der emotionalenLandkarte bewegen und die Beziehungen zwischen den Emotionen spüren können.Diese tiefe und intensive Arbeit ersetzt keine Therapie. Die 5Rhythmen arbeitenmit dem Körper als Behältnis für unsere Untersuchungen.


Wir tanzen und erforschen, wie diese Emotionen uns prägen,wie sie sich und uns bewegen, in uns, unseren Beziehungen und außerhalb davon.Wenn wir unser Herz befreien, schaffen wir Raum für Angst, Wut, Trauer, Freudeund am Ende für Mitgefühl in seiner grundlegendsten Art. Das erst befähigt unsein Mensch mit ganzem Herzen und wirklich lebendig zu werden.

Geschlossene Gruppe: 
Diese Trilogie kann nur komplett gebucht werden. Wir tanzen diese dreiWochenenden zusammen. Das Tanzen in einer geschlossenen Gruppe ermöglicht eintieferes Eintauchen in den Ozean unserer Tänze und Gefühle. Du brauchst dichnicht jedes Mal auf neue Personen einstellen, sondern die gemeinsame Reiseermöglicht ein tiefes Verstehen und viel gegenseitige Unterstützung.

Voraussetzungen:
Die Teilnahme erfordert mindestens 15 Stunden Wave-Erfahrungbei einem ausgebildeten 5Rhythmen-Lehrer .
Alle Workshop-Stunden können für das Teacher-Trainingangerechnet werden. Die Teilnahme an diesem Workshop gewährt 12% Rabatt füralle Workshops, die von mir bis zum 1.3.2018 angeboten werden. 
REGISTER TODAY!