Dance your Silence
Brugge - 18 Jun 2023 to 18 Jun 2023
Katrien Mazijn
Tijdens deze dansdag zullen we vertrekken vanuit stilte, het laatste ritme, want de wonderen van meditatie laten trillingen en vibraties in je lichaam hoorbaar worden. De wijsheid en informatie die je nu nodig hebt tijdens je dagelijkse leven is reeds aanwezig in je lichaam.
Door met stille aandacht te switchen van buiten naar binnen en jouw bodyparts zachtjes in beweging te brengen vertelt het lichaam wat het diep vanbinnen verlangt. Automatisch volgt de ademhaling zodat je stress, blokkades en hardnekkige gedachten kan loslaten, healing en inzicht ontstaan spontaan. Met focus luisteren naar jouw innerlijke landschap maakt je dans vloeiend, héél vrij en creatief.
Het dansen van de 5 ritmes heeft geen denken of een stappenplan nodig en je hoeft helemaal geen aandacht te schenken aan anderen want verbinding gebeurt vanzelf wanneer je jouw voeten volgt met gronding, gewicht en vanuit je centrum. De innerlijke stilte openbaart zich….
Just listen carefully to your beautiful body and move on!
We eindigen deze dansdag met een ligmeditatie, zang, gong, klankschalen, shrutibox, drum, …
Wanneer: Zondag 18 juni 2023 – Uur: 11u – 17uPrijs: 70€ of 65€ vroegboeking tot 1 juni 2023
Waar: Brugge, OLV ziekenhuis, Barrièrestraat
Meer info & inschrijven: inschrijven@dansjegevoel.be
REGISTER TODAY!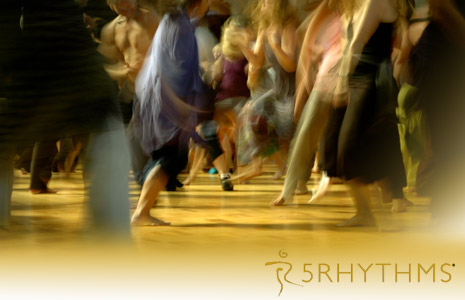 Elements - Residential Summer Weekend
Orval - 30 Jun 2023 to 2 Jul 2023
Monika Korschner
5Rhyhtms Zomer Dansweekend
residentiele retraite
Dieper duiken in de dans van de 5Ritmes in verbinding met de natuur, het weer en de elementen als metafoor om vanuit te bewegen, te groeien en te transformeren.
Oost West Centrum
Le Ferme Bois le Comte, Orval, België
inclusief overnachtingen en vegetarische & biologische maaltijden
Deze zomer-retraite vindt plaats op wederom een prachtige plek met een rijkdom aan mogelijkheden om zowel binnen als buiten te dansen en te 'werken' in direct contact met de elementen.
La Ferme du Bois-le-Comte (de hoeve in het bos van de graaf) is een 100 jaar oude hoeve die stap voor stap is uitgebouwd tot een prachtige verblijfplaats voor gasten en groepen. Ze ligt in het zuidoosten van België, op de Franse grens, en ze ligt daar werkelijk schitterend, middenin de natuur, op een van de mooiste, stilste en energetisch krachtigste plekjes van België.
Deze workshopdagen bieden tevens
* een mogelijkheid om je even terug te trekken uit je dagelijkse beslommeringen waardoor er ruimte ontstaat jezelf opnieuw op te laden,
* een mogelijkheid om afstand te nemen van je routinematig leven en je perspectief op het leven weer te verruimen.
Iedere dagdeel staat zoveel mogelijk één ritme & element centraal en luisteren we met aandachtige aanwezigheid wat zij ons te vertellen hebben, hoe zij in jou en met jou willen bewegen en wat zich verder in jou wil ontvouwen.
Gedragen door
* de kracht van de primaire elementen
* de wijsheid van de 5Ritmes als dynamische dansmeditatie
* gerelateerde oefeningen in directe verbinding met de natuur en haar elementen die je zintuigen en wezen laten 'herbronnen'
* de rijkdom van deze wonderlijke mooie plek met een schat aan mogelijkheden
Hebben we alle tijd om te luisteren, te ontdekken, te hernieuwen, te genieten met de elementen als oneindige voedingsbron van inspiratie.
De intentie is om tijdens deze dagen de natuurlijke golf van de 5 afzonderlijke ritmes en de daarmee verbonden elementen te volgen. Maar we laten ons leiden door het weer en de weersvoorspelling van de dansdag zelf.
Afhankelijk van het weer dansen en 'werken' we zowel binnen als buiten. Daarnaast zal er voldoende gelegenheid zijn om te rusten en/of ons kunnen laven in en aan de natuur.
Deze workshopdagen bieden zowel bedding voor beginnende dansers als diepgang voor ervaren dansers.
REGISTER TODAY!