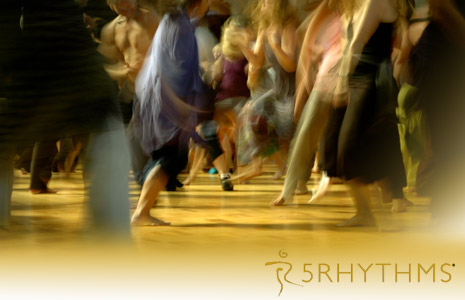 A Soulful Beginning - Residential Winter Weekend
Orval - 10 Feb 2023 to 12 Feb 2023
Monika Korschner
5Rhythms Winter Dansweekend
residentiële retraite
Tijdens de vurige magische tijd van 'Imbolc'
Een uitnodiging om los te laten, te zuiveren, te reflecteren, te zaaien, te ontvangen, te bekrachtigen.
inclusief overnachtingen en vegetarische & biologische maaltijden
vrijdagavond 10 februari t/m zondagnamiddag 12 februari 2023
'Imbolc', het feest van vuur en licht, is de tijd die het einde van het donkere seizoen aankondigt. Een tijd van zuivering, van reflecteren, een tijd van ons klaar maken voor een nieuwe periode van groei.
Tegelijkertijd is half februari de tijd van liefde, oorspronkelijk de anonieme liefde, thuiskomen in jouw hart en het grotere energieveld van (zelf-) compassie en (zelf-) liefde.
Tijd voor jezelf om naar binnen te keren, in de rijkdom van het samen zijn in een warme sfeervolle omgeving
Tijd om de periode die achter je ligt waarachtig af te ronden en eervol te laten gaan wat los gelaten en opgelost wil worden.
Tijd om in verstilling innerlijke inzichten te ontvangen.
Tijd om de periode die voor je ligt te verwelkomen, te onderzoeken wat zich in jou beweegt, te openen voor dromen, verlangens en intenties ontstaan vanuit je gehele wezen en hart.
Tijdens dit dansweekend worden we tevens gedragen door de wijsheid van de mandala en het element vuur.
Deze workshopdagen bieden zowel bedding voor beginnende dansers als diepgang voor ervaren dansers.
REGISTER TODAY!
Attention
Tielrode - 12 Feb 2023 to 12 Feb 2023
Edo Kesteloot
One of the qualities that I associate with the first rhythm (Flowing) is attention. When we open ourselves to the realities inside our whole body, with all their sensations, then we give attention to what takes place in there. That is the starting point for a whole journey through our inner world, where we can, with curiosity, feel into, discover, explore, find and just be. In this way our attention can follow a whole wave and open into more awareness of ourselves. I'm interested to see all that we can glean from this day.
In this open series of workshops "My Life and My Heart", we explore in movement, alternately the Waves map rhythms: Attention (Flowing), Clarity (Staccato), Adventure (Chaos), Freedom (Lyrical), and Connection (Stillness), and the Heartbeat map emotions: Awake (Fear), Upright (Anger), Release (Sadness), Relief (Joy), and Embracing (Compassion). In each workshop we go deeper with one rhythm or emotion, whilst also moving through full waves. Nancy will teach the Heartbeat workshops, Edo the Waves workshops.
REGISTER TODAY!