Belgium
5Rhythms was introduced in Belgium over 20 years ago and we have thriving dancing communities throughout the country.

Since 2001 the own teachers community has been growing and at the moment there are 16 teachers active in both French and Flemisch communities and their activities are complemented by another 10 international guest teachers who visit us regularly.  Still open to a broad input from international teachers worldwide, many dancers from all over Europe and beyound have come along and added a special flavour, feeling at home in this community. What is has to offer : humbleness, grounded, friendly & heartful and diversity.  Wherever you live in Belgium, whether you speak Dutch, French or English, within a one hour drive you can attend several classes around the week, and workshops of all levels, around the year.
Weekly Classes
Upcoming Workshops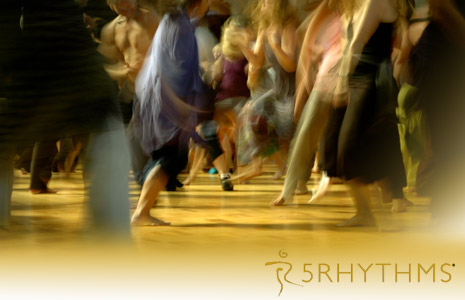 5Ritmesreeks
Gent - 11 Sep 2023 to 27 Oct 2024
Anne Geerts
REGISTER TODAY!
Connection
Diest - 10 Dec 2023 to 10 Dec 2023
Edo Kesteloot
One of the qualities that I associate with the fifth rhythm (Stillness) is connection. Connection with our body, our heart, our mind, our soul and, through all that, a connection with something bigger than ourselves (spirit). Living from a deep connection with aspects from the essence of us gives more meaning to our existence. If we can bathe in this spring, the source, then we can be more inspired and whole. I already feel myself going into stillness at the prospect of being able to spend time with our deeper "anchoring" on this day.
In this open series of workshops "My Life and My Heart", we explore in movement, alternately the Waves map rhythms: Attention (Flowing), Clarity (Staccato), Adventure (Chaos), Freedom (Lyrical), and Connection (Stillness), and the Heartbeat map emotions: Awake (Fear), Upright (Anger), Release (Sadness), Relief (Joy), and Embracing (Compassion). In each workshop we go deeper with one rhythm or emotion, whilst also moving through full waves. Nancy will teach the Heartbeat workshops, Edo the Waves workshops.
REGISTER TODAY!
Local Teachers