Belgium
5Rhythms was introduced in Belgium over 20 years ago and we have thriving dancing communities throughout the country.

Since 2001 the own teachers community has been growing and at the moment there are 16 teachers active in both French and Flemisch communities and their activities are complemented by another 10 international guest teachers who visit us regularly.  Still open to a broad input from international teachers worldwide, many dancers from all over Europe and beyound have come along and added a special flavour, feeling at home in this community. What is has to offer : humbleness, grounded, friendly & heartful and diversity.  Wherever you live in Belgium, whether you speak Dutch, French or English, within a one hour drive you can attend several classes around the week, and workshops of all levels, around the year.
Weekly Classes
Upcoming Workshops
EMBODIMENT
Brussels - 27 Oct 2018 to 28 Oct 2018
Guillaume Laplane
5RHYTHMS® EMBODIMENT WORKSHOP in NAMUR
Saturday: 11am-6pm
Sunday: 10am-5pm
This workshop count 12h of Wave® as pre-requisites to the 5Rhythms teacher training.
*
WORKSHOP fees :
140€ early bird for registration payed before 15/09/18
150€ full price for registration after 15/09/18
*
(3 spot available as crew with the reduce price of 100€ for 5RTA members - teachers, spaceholders, trainees)
*
To book your spot please wire your booking fees
70 euros on the account BE32 363027495702 with « workshop title » + your name. Your registration will be confirmed at the reception of your booking fees and once you filled up this registration form: http://www.espritdeladanse.be/inscription/
*
Contacts
Virginia Della Valentina: vdellavalentina@gmail.com
*
FACEBOOK EVENT : https://www.facebook.com/events/1585105708254485/
if you want to share this workshop with your friends and dance community.
REGISTER TODAY!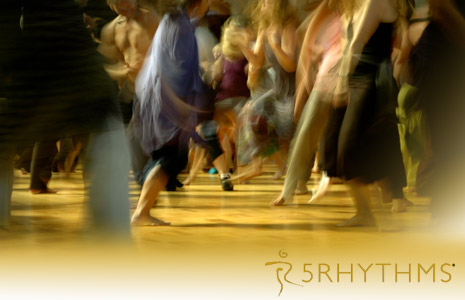 Roots & Spirit
Gent - 3 Nov 2018 to 4 Nov 2018
Anne Geerts
  "If we make a step with awareness, free, happily touching the earth,
we do this for all the past and future generations.
They all arrive at the same moment we arrive
and we all find peace at the same time. "                            
                                                                  Thich Nhat Hahn
Ancestors, relations, mother-father.... our bloodline-memories, let's dance to free whatever energy is keeping us from coming home.
REGISTER TODAY!
Local Teachers