ALIVE 2
Brussels - 1 Jul 2022 to 3 Jul 2022
Cecile Klefstad
 ALIVE 2 ! ~ A 5 Rhythms HeartBeat  & VOICE Workshop
​When the movement is awakened by our senses and our emotions, it creates itself in an authentical and spontaneous way. Our body then dances the expression of our heart, it opens, protects itself, defends itself, lets itself be touched, celebrates. The voice offers the ultimate extension of our presence in the world, it expresses what is alive for us, offers a path to the emotions, allows us to release tensions in the body, and to connect to our power, our verticality, and our inner unity.
The body in movement, the breath and the sounds together allow us to relate to our emotions and open the space for their transformation.
In this journey through the HeartBeat 5 Rhythms' map, we will alternate and weave together dances and sounds to play, to express what is true for each of us at each moment, and to follow the movement of our emotions, setting ourselves on our path to transformation.
This workshop offers a unique opportunity to combine movement and voice through the practice of 2 teachers and does not aim at any aesthetic or artistic result. It does not require any physical ability nor any particular experience in voice or movement and the participation in the previous ALIVE workshop. Only the intention to be present moment by moment and to give shape and voice to the life that passes through us!
!!! Sunday morning will be an opportunity to practice in nature !!!
Anne Nutelet: "I am convinced that expressing oneself through voice and movement not only brings joy and well-being, but is also healing and transformative. It is a wonderful way to reach out to yourself and to others. I accompany you in the exploration of your creativity and the expression of your voice. " www.annenutelet.com
​~ Workshop in English/French. Register via email: cecilemail@gmail.com ~
REGISTER TODAY!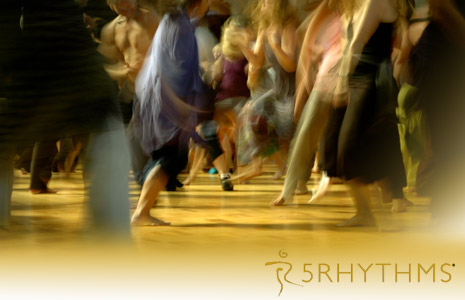 Freedom
Diest - 11 Sep 2022 to 11 Sep 2022
Edo Kesteloot
One of the qualities that I associate with the fourth rhythm (Lyrical) is freedom. The freedom to creatively use in our lives what we meet and find on our life's path, in order to devote our qualities / gifts to the groups which we are a part of. The freedom to fully exist in what is possible for us, in our surroundings and with the people around us. To live from our inner realities in a grounded way in the world around us, in a way which is inspiring in a straightforward, simple way. I'm already excited to be able to enjoy the fruits of this day.
In this series "My Life and My Heart", we explore in movement, alternately the Waves map rhythms: Attention (Flowing), Clarity (Staccato), Adventure (Chaos), Freedom (Lyrical), and Connection (Stillness), and the Heartbeat map emotions: Awake (Fear), Upright (Anger), Release (Sadness), Relief (Joy), and Embracing (Compassion). In each workshop we go deeper with one rhythm or emotion, whilst also moving through full waves. Nancy will teach the Heartbeat workshops, Edo the Waves workshops.
REGISTER TODAY!