Ireland
Imagination is powerful. Imagination is healing. All you need is the courage to visualize what should be, and then give yourself to its creation. The result may not be what you expected, but it will be right. ~G. Roth
Weekly Classes
Upcoming Workshops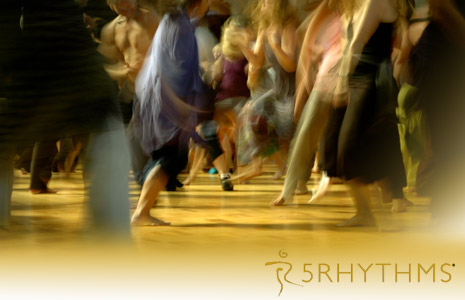 Heartbeat with live music
Limerick - 14 Oct 2017 to 15 Oct 2017
Alex Mackay
 The Heartbeat map charts how our emotions move through us, helping us navigate and investigate the many shapes of Fear, Anger, Sadness, Joy and Compassion. Our capacity to inhabit our deep, loving selves expands as we plunge into this exploration. Bold and vulnerable, broken yet strong, our hearts allow us to dance into our wholeness as we transform old emotions into aliveness and prepare the way for love.

REGISTER TODAY!
Befriending Your Heart
Dublin - 20 Oct 2017 to 22 Oct 2017
Caitriona Nic Ghiollaphadraig
Befriending Your Heart is an opportunity to explore and investigate the ways that emotionshave taken shape in our bodies using the practice of the 5 Rhythms®.This workshop can help us develop a mindfulness practice to help improve ourability to handle different emotions well. We can begin to move from a placewhere our feelings create pain, paralysis and depression to one where we seeour feelings as our allies on our journey to living a more creative andwholehearted life.
Experience of the 5 Rhythms® is essential to participatein this workshop.
REGISTER TODAY!
Local Teachers