Trova Il Tuo Cuore
Bologna - 1 Nov 2019 to 3 Nov 2019
Alessandro Moruzzi
Seminario di 5Ritmi - Livello Heartbeat. Il livello che lavora specificamente sugli emozioni attraverso la pratica dinamica di danza e movimento dei 5Ritmi. Condotto da Alessandro Moruzzi con assistente Olivia Palmer. Entrambi insegnante certificati di 5Rhythms®.

Info: danzaliberatoria@gmail.com o x messenger Olivia Olla Palmer

Spesso il cuore, quello vero, lo celiamo dietro gli schermi protettivi delle nostre emozioni o lo nascondiamo nel labirinto dei nostri sentimenti, dove diventa difficile da trovare. Magari e' un cuore ferito, indeciso, o magari un po' timido. A volte facciamo finta di ignorarlo perché l'aprirlo ci appare complicato e rischioso. Questo proprio perché le emozioni non sono sempre espresse a fondo e vissute, sono controllate, ignorate, represse. Aprirci alle nostre emozioni, accettare e viverle fino in fondo, ci da' la possibilità' di vivere pienamente la nostra esistenza e decidere del nostro destino. Attraverso la mappa delle emozioni dei 5Ritmi e' possibile attraversare il labirinto che ci conduce al nostro cuore, liberandosi dei giudizi e delle regole imposte da altri, aprendosi alla propria vulnerabilità e arrendendosi alla sorprendente forza delle nostre emozioni.
Attraverso questa fenomenale meditazione dinamica, insieme, percorreremo un sentiero di liberazione e riscoperta di cosa sentiamo, di chi siamo e di come ci muoviamo nel mondo. E la musica e la danza saranno le nostre compagne di percorso. Come sempre.
E' un invito aperto a tutti quelli che hanno già' un minimo di esperienza di questa pratica i 5Ritmi e che vogliono immergersi più' a fondo.

ALESSANDRO'S BIO:
"La pioggia, gli oceani sono i miei Fluire.Il traffico stradale, il brusio della folla è il mio Staccato. Cascate e martelli pneumatici sono il mio Caos. Il vento, i colibrì sono il mio Lirico. Echi di gocce in una grotta, i miei respiri sono la mia Quiete "
- Alessandro Moruzzi

Alessandro Moruzzi è un insegnante 5Rhythms® certificato, accreditato per insegnare livello sia Waves che Heartbeat. È  co-fondatore di The City Waves ™ a San Francisco. Alessandro è anche musicista estemporaneo, Holistic Health Coach e Terapista certificato dalla World School of Massage e Holistic Healing Arts di SF. Nato nella sua indimenticabile Bologna, trascorre la prima metà della sua vita in Europa, adottando come seconda citta' del cuore, San Francisco dal 1983.

Ha attraversato il percorso dei 5Ritmi dopo anni di vita e di viaggi in molte parti del mondo, esplorando, cercando e esperimentando, corpo e anima. Ora abbracciando pienamente questa pratica che finalmente ha rivelato in pieno e continua a nutrire la consapevolezza del suo scopo nella vita, bilanciando mente, corpo e spirito. Condividere a tempo pieno questa potente medicina e' il suo contributo per un cambio di prospettive e valori, verso dove e' necessario incamminarsi in un momento cosi' intenso dove l'umanita' tutta si trova.

Arricchito da uno spesso background musicale, teatrale, artistico e sciamanico, Alessandro intraprende e guida in modo intuitivo il viaggio sincero, giocoso, radicato e salutare attraverso le mappe sia Waves che Heartbeat, offrendo uno spazio aperto, sicuro e trasformativo per tutti. Attualmente risiede a San Francisco, insegna nella zona della baia di San Francisco regolarmente, insieme alla sua compagna e stagionalmente in diversi continenti.

Grazie a Elisabetta Severini per l'immagine.

REGISTER TODAY!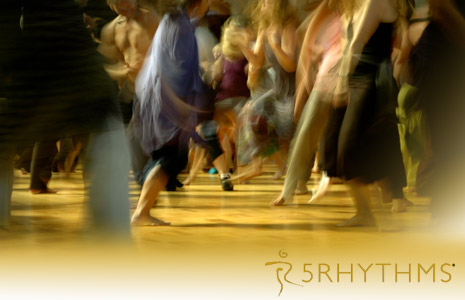 La Potenza del Fuoco
Naples - 8 Nov 2019 to 10 Nov 2019
Alessandro Moruzzi
"La nostra anima, il nostro vero sé, è la dimensione più misteriosa, essenziale e magica del nostro essere." - Gabrielle Roth

I nostri antenati avevano gli elementi naturali alla base della loro scienza e filosofia. Con lievi differenze a seconda dell'origine culturale e geografica, naturalmente.

Io credo ancora nel potere e nell'influenza della profondità delle loro scoperte, adottando gli elementi come un percorso e una direzione spirituale per apprezzare ancora piu' a fondo il contatto con la natura, olisticamente, con il nostro cuore, i nostri sensi e la nostra razionalità.

Danzeremo per gli elementi e con gli elementi, iniziando il nostro viaggio con la Terra e il Fluire. Andando nella profondità del nostro essere, abbracciando il Fuoco, esprimendo la sua energia fiammeggiante, la sua potenza, in Staccato. Immergendoci  fiduciosi nell'elemento Acqua, per arrendersi alle onde liberatorie del Caos. Per godere della leggerezza delle creature volanti nell' Aria, celebrando la rigenerazione del se' nel Lirico. Infine per arrivare e dissolversi nell' Etere, nell'invisibile, nel vuoto, nel tutto, nello spirito, nella Quiete.

Unisciti a noi in questo viaggio attraverso spazio, tempo e realtà, danzando con i Ritmi e gli Elementi. Per cercare, ricordare, trovare, trasformare.
E' un percorso profondo ma aperto a tutti. E siete tutti i benvenuti.


"Our soul, our true self, is the most mysterious, essential and magical dimension of our being." - Gabrielle Roth

Our ancestors had, in the natural elements the basis of their science and philosophy. With slight differences depending on the cultural and geographical origin, of course.

I still believe in the power and influence of the depth of their discoveries, adopting the elements as a path and a spiritual direction to appreciate even more deeply the contact with nature, holistically, with our heart, our senses and the our rationality.

We will dance for the elements and with the elements, starting our journey with the Earth and Flowing. Going into the depths of our inner power, embracing the Fire, expressing its flaming energy, its power in Staccato. Immersing ourselves confident in the element of Water, to surrender to the liberating waves of Chaos. To enjoy the lightness of flying beings in Air, celebrating the regeneration of the self in Lyrical. Finally to arrive and dissolve in Ether, in the invisible, in emptiness, in everything, in spirit, in Stillness.

Join us on this journey through space, time and reality, dancing with the Rhythms and the Elements. To search, remember, find, transform. It is a deep path but open to all. And you are all welcome.

REGISTER TODAY!