NEW YEAR DANCE 2018/19
Siena - 28 Dec 2018 to 1 Jan 2019
Olivia Palmer
This year we are offering to share the passage into the new year together with the Dancing Tribe in a Castle in Umbrian hills, near Orvieto. In this residential seminar, the intent is to work on letting go and honoring what has been and to open, with confidence, towards the new that is advancing. Olivia will guide the group dancing every day the 5Rhythms practice, and will be accompanied in some moments with Rishi Vlote's live music and a Trance Dance Ritual.
REGISTER TODAY!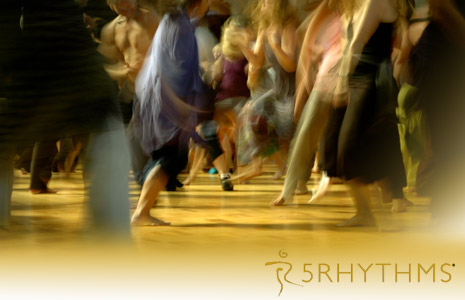 Turning The Wheel of the Year
Rome - 29 Dec 2018 to 1 Jan 2019
Alex Mackay
As our natural rhythms may slow down in winter, we need soul time to reflect and recharge. Gabrielle Roth's 5Rhythms form a dancing path for all of us to have a dynamic relationship to the divine mystery within - through the creativity of body and awareness of breath.
In our practice, we seek fluidity in the softening of Flowing, clarity in the beat of Staccato, freedom in the release of Chaos, delight in the beauty of Lyrical, and peace in the aliveness of Stillness.
Which of the 5Rhythms are bringing gifts and insights to you as we move with presence and curiosity from completion into the New Year?
Through bare branches, we see the lights of the city... and like our ancestors gazing into firelight, we connect with the warmth and hope of new beginnings. Taking this chance to celebrate your individual spirit shining as you take your place in a dancing tribe choosing to disappear in the dance and find our way to bliss.
REGISTER TODAY!