Italy
Dance is the fastest, most direct route to the truth. ~ G. Roth
Weekly Classes
Upcoming Workshops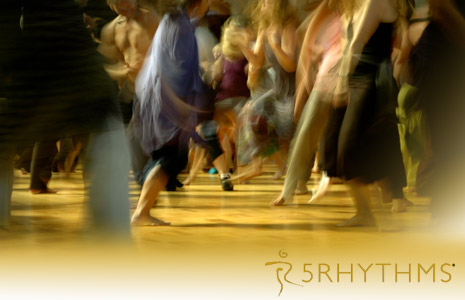 All Is Full Of Love
Rome - 25 Sep 2020 to 27 Sep 2020
Alex Mackay
Deepening our dance practice through the Heartbeat maps, we will find the shapes of the essential feelings as they move through us in the moment, and transform leftover fragments of old emotion into aliveness.
We prepare the field – the emptiness in which love thrives. The power of loving means allowing a full expression of feelings in ourselves and each other, being with any feelings; fear, anger, sorrow or joy, and increasing our capacity to be true and kind to ourselves as we respond to the mystery of another.
As human beings, we are built to know what others are feeling - there is a part of the nervous system that does this but we may have trained ourselves to shut it down. It is an instinctive animal part of us worthy of our curiosity and respect. In All is Full of Love we will be seeking the conditions when we can act from instinct, inhabit intimacy, and work directly from divine intelligence. We will practice the embodiment of the heart, valuing all the times when we can say yes to love.
REGISTER TODAY!
Moonlight Shadows
Milano - 2 Oct 2020 to 4 Oct 2020
Alex Mackay
Moonlight Shadows is an exploration of the creative potential of Gabrielle Roth's 5Rhythms Shadow maps.. Changing our point of view about what we reject in ourselves, soulful surprising aspects of our individuality become visible, as if they are brought to life in the soft moonlight.
We can discover the dance in everything: heavy bodies in reluctance, sharp clear edges of rigidity, opening to all directions in confusion and distraction, retreating to safety until we are hard to reach.
REGISTER TODAY!
Local Teachers