Italy
Dance is the fastest, most direct route to the truth. ~ G. Roth
Weekly Classes
Upcoming Workshops
Easter Dance 2019
Siena - 19 Apr 2019 to 22 Apr 2019
Olivia Palmer
We create together a space that encourages us to value our physical body, our heart and soul and the vast possibilities, truths and Rhythms of our life.
We choose places of exceptional natural beauty to hold our workshops because surrounded by nature's beauty and artistry of colours, shapes and movement we are moved deeper into our process. 
Our programme for Easter this year will include the art of yoga. Every day will commence with an hour of Yoga.
Combining yoga and the dynamic movement practice of the 5Rhythms is a great way to strengthen body and soul. So together with the release of creative energy through the 5Rhythms dance practice we bring body, soul and mind into balance.
We also love food! So the menu will consist of healthy delicious meals made from fresh, seasonal, locally grown produce – prepared by an expert chef. And if the weather is good enough we will eat outside.
REGISTER TODAY!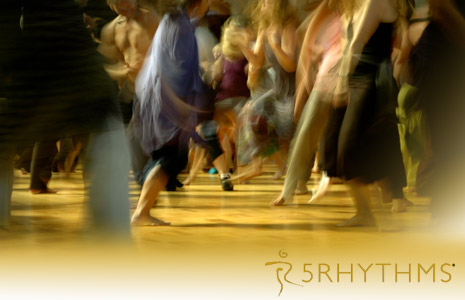 God, Sex and the Body
Rome - 25 Apr 2019 to 28 Apr 2019
Alex Mackay
In the dancing path of the 5Rhythms®, "God, Sex and the Body" is an initiation into being an embodied soul. It is a deeply personal journey, a celebration like no other, a ritual for the hot and holy you.
It's a call to stretch our imaginations and move through a spectrum of feminine and masculine archetypes, to dress them up in ritual theatre, to get inside them and give them expression. No one else can be a man or woman exactly like you. No one else can embody your soul, project your magic or have your specific curiosity. Part lover, part artist, part god, we were born to rock the world and feel our way into each other's hearts.
This workshop liberates and inspires us to emerge a bit more fascinated with each other and the mystery of it all.
REGISTER TODAY!
Local Teachers